ETERNAL NOTRE-DAME: BACK SOON
The immersive VR experience Eternal Notre-Dame comes back by the end 2022, still in La Défense, Paris. Due to planned works, the experience will not be accessible during the beginning of Autumn.
Still haven't discovered this one-of-a-kind experience? Plan your next trip to Paris and do not miss the stop in La Défense for Eternal Notre-Dame! Remember: the audio of the experience is available in English as well as French.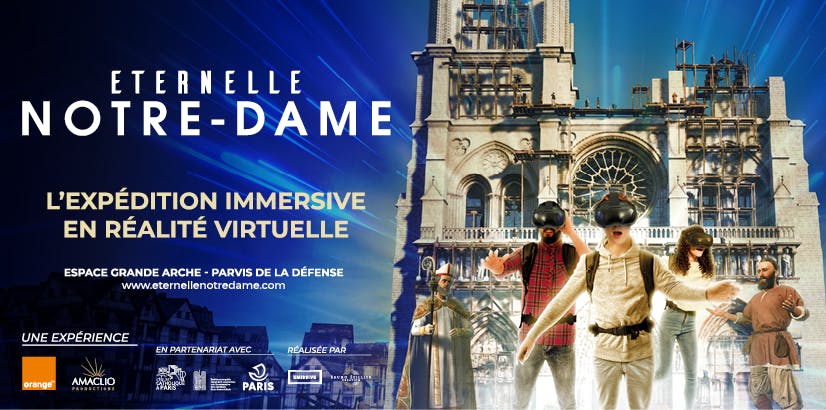 OPENING SOON: THE CITÉ DE L'HISTOIRE IN LA DÉFENSE
This autumn, discover the brand new Cité de l'Histoire (City of History). Located just near Paris, under the famous Arch of la Défense, it is the place to be for all the history lovers out there. A project by French society Amaclio Productions, with History broadcaster Franck Ferrand.
With ultra immersive shows and experiences, young and old visitors are invited to relive the key events of French and world history; to meet the emblematic figures of a past that has never been so alive.
Get your hands on a ticket for the Cité de l'Histoire and enjoy our launching offer: available now! These tickets are for visits during the firts year of opening of the Cité de l'Histoire.